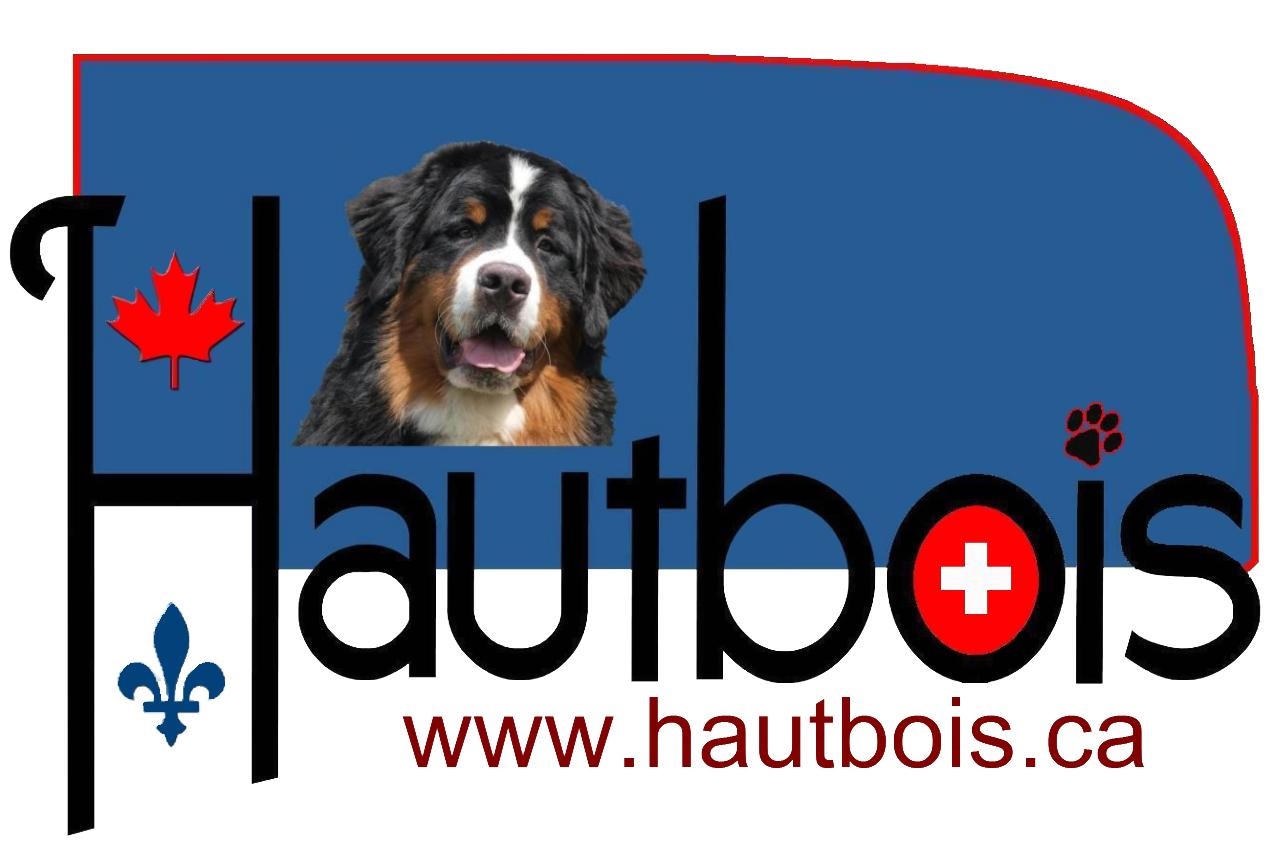 HAUTBOIS
Perm. Reg'd
(Depuis / Est. 1991)
Bouviers bernois
Bernese Mountain Dogs
Perro Boyero de montaña bernés
Berner Sennenhund
Adresse postale:
Postal address:
C.P. / PO Box 3131
Richmond, Québec
CANADA J0B 2H0
Tel.: (819) 823-5037
Adresse du chenil:
Kennel address:
Disponible sur demande
Available upon request
---
---
Certifications
| | | |
| --- | --- | --- |
| Général | Bernergarde | General |
| Hanches | | Hips |
| Hanches | | Hips |
| Coudes | | Elbows |
| Yeux | | Eyes |
| Coeur | | Heart |
| MD | | DM |
| vWF | | vWF |
| ADN | | DNA |
| ADN | AKC | DNA |
---
Membre éleveur
Breeder Member
---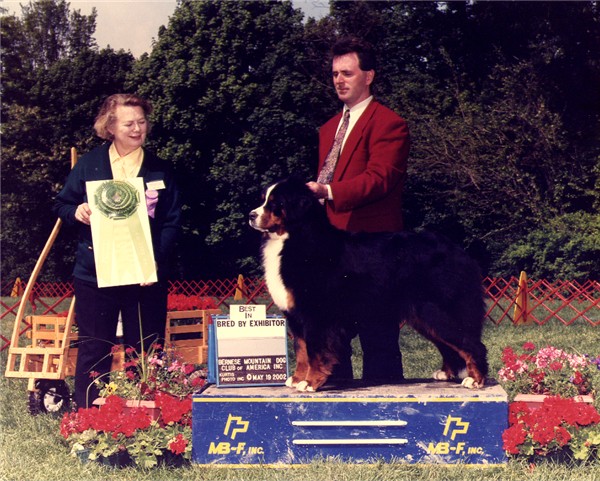 Nous avons participé aux
éditions suivantes de la Spécialité nationale annuelle du BMDCA
We attended the following BMDCA National Specialty Shows
2016 Frankenmuth, MI
2014 Hampton, VA


2012 Gettysburg, P

A
2011 Del Mar, CA
2010 Oconomowoc, WI
2009 Portland, OR
2008 Warwick, RI
2007 Louisville, KY
2006 Frankenmuth, MI
2005 Gettysburg, PA
2004 Mesquite, TX
2003 Long Beach, CA
2002 Wheeling, WV
2000 Delavan, WI
1999 Tucson, CA
1998 Warwick, RI
1997 Estes Park, CO
---
Site MENU is on top of each page
Copyright 2004-2016 Chenil Hautbois Kennels

Maladie de Von Willebrand

Environ 11% des bouviers bernois sont porteurs de la mutation du gène en cause dans ce défaut de coagulation. Le dosage sanguin chez les reproducteurs aide à prévenir le croisement problématique de deux chiens porteurs qui pourraient donner naissance à des chiots cliniquement atteints. Le dosage fait sur plasma citraté peut cependant être faussement sous-évalué par un prélèvement traumatique, une centrifugation trop tardive, un contact prolongé du plasma avec le verre, le délai trop long à le mettre dans une ampoule de plastique et à le congeler, etc. Si le dosage sanguin donne parfois un résultat limitrophe ou aberrant, le test d'ADN de VetGen peut déterminer de façon catégorique si le chien est porteur ou exempt de la mutation associée à cette maladie récessive.

Von Willebrand Disease

About 11% of Bernese are carriers of this coagulation defect. Blood sampling of stud dogs and bitches would prevent the problematic breeding of two carriers. Blood is collected in a sodium citrate vial. False low dosage may result from traumatic venipuncture, too long time to go through centrifugation and extraction of plasma leading to a too long contact of the sample with glass. Delays to put the sample in a plastic vial and freeze it may also lower the result. DNA test (VetGen) is now available to clarify borderline or aberrant results.